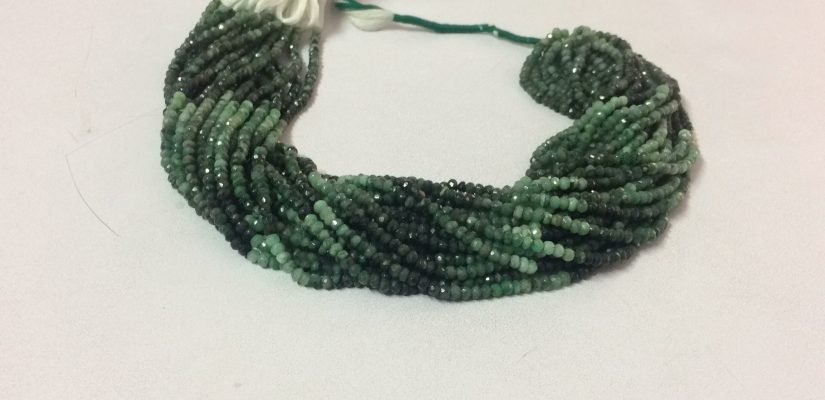 Get creative this new year with gemstones and beads…
One should live life so good that celebration should become frequent, spreading happiness should become a routine and gratefulness must become a regular habit.
If you have a creative edge of mind and want to greet the new year to your loved ones with much sweetness and glamour then try to make bracelets or earrings or necklaces for your loved ones. There are plenty of materials which you can use in order to create beautiful jewelry. You can try out semi precious beads to manifest your creative thoughts into reality. These days beads of various kinds, colours, shapes and sizes are available and you should make the most of it. Let us explore all the options that you can choose from as a handmade gift to your loved ones. Because handmade gifts are just matchless when it comes to the warmth they generate.   
-You can choose any random piece of clothing and can add glamour to it by stitching semi precious beads to them. Make sure that the colour is attractive and is liked by the one whom you are planning to give it to. On a general note, the edges of the clothing are dull or boring. You can add the beads on them and can make them look like a million dollars.
-Get transparent wires that are used in jewelry making. Arrange the gorgeous beads on them according to your choice and preference and eventually make an entire necklace or bracelet out of it.
-You can also focus on making different patterns with beads. Like you can create butterfly wings with beads or else you can create wall hangings from beads.  
Apart from beads, there are several more ways through which you can express your creativity. Get in touch with fashion gemstone bead wholesalers and get home the latest collection of gemstones and other fashion jewelry so that you can put your hands on anything you want.
Well, this is the new year and several people believe in giving out greetings card to their friends, family, colleagues and acquaintances. You can simply demure up a handmade greeting card by adding beads of several kinds to them. The receivers will be enchanted by the unique looks that the card will get and this is why they will keep the card safe with themselves for a long time as a gesture of your good wishes.
Before choosing a wholesaler for gemstone beads, keep in mind the reputation which it has in the market. There are several wholesalers who will simply manage to sell low quality fashion gemstones at a rate which is not suitable at all. Hence, you must be very alert before investing in them. Ask around people about the gemstone bead wholesalers and then only make a move. Happy creativity!
More info : thejewelcreation