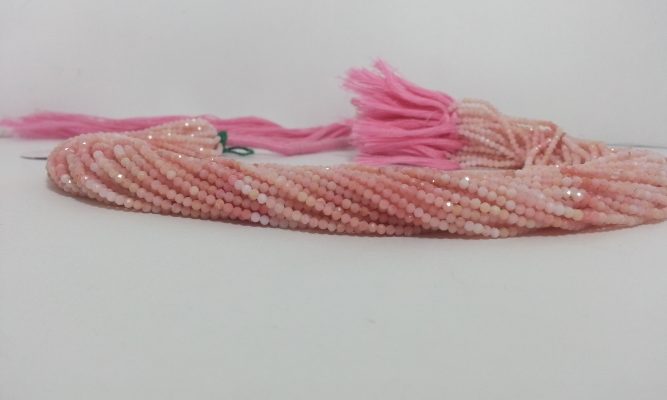 Buy Natural Beads and Stones for Jewelry Making
When she was just five, she gifted me her first 'handmade' jewelry. It was a neckpiece made of ceramic and beads that she got from my cupboard. I loved it, it was beautiful, I wore it the same moment and the smile that I saw on her face at that time is still refreshed in my heart and mind. She was so happy that she dancing and singing all day and even shared this 'good news' with her father. After that, it became a kind of ritual where she used to gift me her handmade jewelry once in every one or two weeks and I made sure that I wore the same for some time to please her.
As she grew older, I can see that she has a flair for jewelry designing. She was particular about finesse, color coordination, patterns, etc., and used to collect semi precious and other varied stones for her jewelry making sessions. With time, I can see her hobby growing into passion and I knew that one day she will become a crackerjack jewelry designer. At a very young age, she even gained a proficient knowledge about natural stone beads, and other precious and semi precious stones which was quite impressive.
As expected, she decided to pursue her degree in jewelry designing and we couldn't be happier. It was her first day of college and I wanted to make this day special and memorable for her. I wanted to give her something that can bring that 'five-year-old girl's' smile back on her face and help her embark on this new journey with positivity. Therefore, I surfed the internet to find a website that sells various beads and stones. Of course, that was not a tough task as there were a plethora of websites available online that offer varied stones for jewelry making. However, finding an online store that is authentic and one that you can place your trust in was certainly like nailing jelly to a wall. My friend suggested me this website as she has already made a few purchases from them. So, I went through their collection which was just incredible and got in touch with the team. They assured me that I will have no complaints as their quality is second to none. After they cleared all my doubts, I bought a few natural stone beads and semi precious stones that have always fascinated her.
I kept the gift on her bed and can hear her screaming in joy the moment she saw her present. She came running and I saw that smile again, she danced and sang with joy and I literally lived those old days back. Well, there was something in store for me as well. She made a neck piece from the stones and beads that I gifted her and of course, you don't have to strain your brain for guessing whom that stunning gift was for.
Visit : https://thejewelcreation.com/