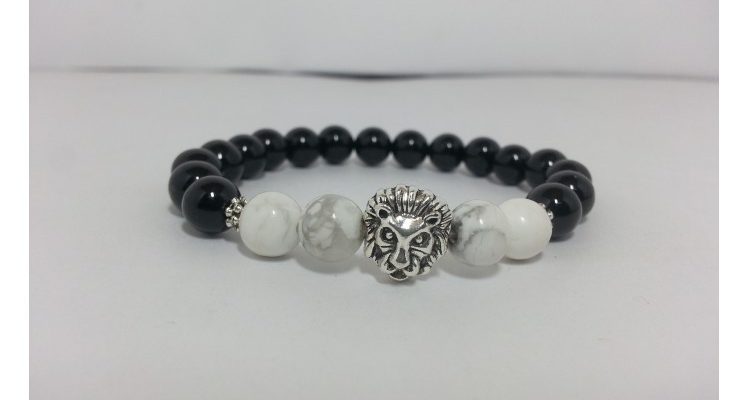 5 DIY jewelry That You May Choose to Make For Yourself. Or Your Loved Ones!
If you are into DIY jewelry and love gifting them to your loved ones, then you are in for a ride. Today we will have a look upon some of the best DIY jewelry that are not only trendy and classy lookswise. But are also easier to make. Obtaining the supply for the below-mentioned jewelry products is as simple as Googling " semi precious stones wholesale". Don't fret with the semi-precious part. If done well, these semi-precious beads take no time in transforming to precious one. Saving much of your time and efforts. But before we take a look at the jewelry, first make sure that you have these two things in place:
You DIY kit
Your contact to get your supply of wholesale gemstones beads
Now, let's begin.
1. Breaded Bead Necklace
A breaded bead Necklace is a very fashionable design that's easy to put together. As long as you can string beads and braid, you've got the skills to make this simple project. All you need is:
Jump Rings
Double Cup Connectors
White Bead Thread
Small Loop Chain
Beads
2. Beaded Fringe Necklace
Beaded fringe is often used in costumes, handbags, and jewelry to add movement and sparkle.
Fringe necklaces are easy to make. With multiple fringe patterns like straight fringe, twisted fringe, looped fringe, etc., you won't run out of options. All you need to get started is :
Glass Pearl Beads
Glass Pearl Beads
Drop Mashan Jade Beads
Copper Wire
Tiger Tail Wire
Brass Headpins
Brass Crimp Beads
3. Wire Motif pendant
If one has to come up with just one DIY jewelry that's easiest to make, then wire based jewelry would lead the table. Wire pendants are easy to make and work with. And once you take on the project, you will start getting tons of ideas. All you need is:
Craft wire-16, 18, 22 gauge
Beads
4. Beaded Safety Pin Bracelet
Safety pin bracelets are chic and fashionable accessories that are fun and easy to make. All you need is beads, a lot of them. And Safety Pins. And you are all set to wear one on your wrist. Trendy, cool, and WOW. All-in-one. What you need is:
Beads
Safety pins. (Around 50 for child's wrist, and 75 for an adult's bracelet.)
Elastic wire
5. Painted Bobby pin
These lightweight earrings can prove to be your go-to option for different occasions. They are easy to make. Can be made in a number of varieties. And they are flexible enough to be worn at parties and meetings alike.
All you need is :
Bobby Pins
Piece of Cardstock or Cardboard
White Spray Paint or Nail Polish
Acrylic Paint or Nail Polish (colors of your choice)
Clear Nail Polish
Thin Pieces of Wire
Earring Hooks
Paintbrush
Pencil
Get Started!
Your supply of wholesale gemstones beads has been waiting for you to stop thinking and start doing. So get hold of your DIY kit. Get your motivated-self together. And scroll down in that phonebook of yours to order your next supply of semi-precious gemstones; if you don't already have one. In case you are a little short on it or have no idea how to get your hands around it. Then, as I advised earlier, ask Google for sellers near you dealing in" semi-precious gemstones wholesale"
Visit : https://thejewelcreation.com/